There's a new mobile media software in town and it really looks promising. The C-Car Project is a new Macintosh application specifically designed for in-car use to easily control your music, movies and pictures.
Benjamin, the sole developer of this program, has been working on the CCarProject application for a couple months now and the current alpha version is coming along nicely. The programs UI is very polished and has been well thought out, utilizing large controls that are easy to access via a touch-screen LCD. Currently, music playback is the only functional part of the application, but future development will encompass movie playback and picture viewing as well.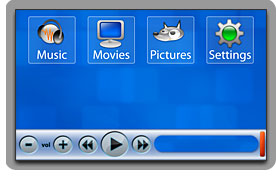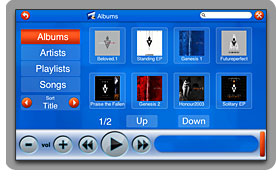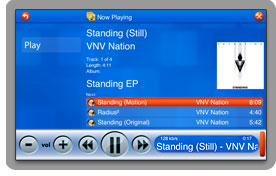 You can download the latest build of CCarProject here. Keep in mind that this is still early in its development stage. The developer asks that users submit any bugs via his ticketing system.
We think this application has great potential and thank Benjamin for his continued hard work on this project.